DISCOVER CELEBRATION!         ALL ARE WELCOME!
YOU WILL FIND: Imperfect Christians, Acceptance, Fun, Fellowship, Love, Support,
Learning Opportunities, Service Opportunities, Outstanding Music
YOU WILL NOT FIND: Closed Minds, Intolerance, People afraid of change,
Pressure, Squabbling, An Exclusive Club

We are offering in-person worship along with our virtual worship service at 11am on Sunday. Our virtual worship can be found on our Facebook page
FACEBOOK: CELEBRATION PRESBYTERIAN CHURCH.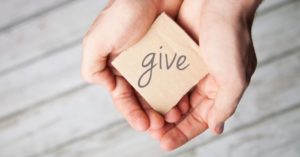 If you would like to make a donation to Celebration Presbyterian Church, please click on the link https://celebrationpresbyterianchurch.org/donate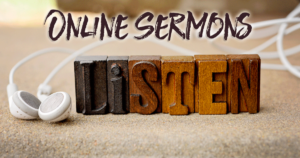 Our virtual worship video sermons can be found under the media tab
or you can CLICK THIS LINK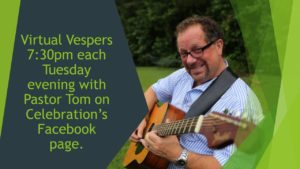 Pastor Tom invites you to Virtual Vespers on Tuesday evenings at 7:30pm on Facebook LIVE.